Rory in Books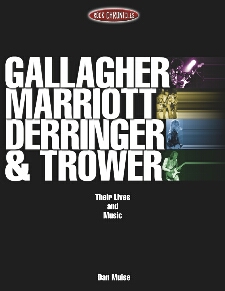 CLICK ON IMAGE ABOVE FOR MORE INFORMATION
and an excerpt from the book
Dan Muise's new book
GALLAGHER, MARRIOTT, DERRINGER, TROWER
THEIR LIVES AND MUSIC
A four-part biography that deals with the lives and careers of those listed either through personal interviews or research.
Ordering information is included on the linked page.
---
Introduction
Growing up in the late '60's to mid 70's, music was instilled in our minds as far more than just entertainment. It was an education. Most of the messages sent out on vinyl and through performances were of a consistent nature. Stop the war. Love your brother and sister. Rebel against oppression. But what made the message even stronger were the messengers. The ones whose lyrics and music helped shape and define the characters of those willing to see the world through their eyes.
The integrity of these artists was, and is, crucial to me. Had the musicians I have followed all these years never received a recording contract, their vocation would not have changed. We would have been the sorrier for never having heard of them but they would still have played their music. Of the people I write, a regular job was never an option. They had to do what they did. Whether a divine force led them to discover their talents or whether they were victims of circumstance, we are the ones who have benefited.
The list of those who defined the ideals of millions runs into the hundreds. After much consideration, I narrowed the list to four chapters. There are so many more to discuss but I will use that as incentive to continue with my writing. This group of artists caused me to run to record stores and watch my weekly allowance disappear. The rare occasion that these artists would appear on television, you would litter your belongings with notes of that date and time. When these bands came to town, it was an event. The ingestion of the announced date. The procurement of guaranteed entry. The day before the show. The day of the show. Going there. Entering the hall. The "click of the switch" when the lights went out.
The first time I saw Springsteen. The chill when, after the drum intro in total darkness, the lights kicked in for "Rock 'n' Roll" by Zeppelin. Having a limited knowledge of Rory Gallagher, I watched as he and his band walked on stage, plugged in and blew my face off. He was the first "rock star" I ever met. And I have been fortunate to have met many others since then. Bruce and Zep don't need me to tell the public about them but the artists compiled in this book deserve my respect. Enough so that I've made it a passion to remind those of us who followed them. And to introduce them to a new generation that will never be lucky enough to have experienced what I did and at a time that shall never be repeated for more than the obvious reasons.
These are four studies of some of the most blessed of human characters.

---
The English language version of the French book released previously is set to be released on October 1, 2001. It's called Rory Gallagher by Jean-Noël Coghe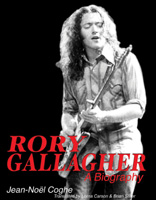 The details:
Title: Rory Gallagher Author: Jean-Noël Coghe
ISBN: 1 85635 372 9 Format: h/b 216X135mm
Price: IR £14.99 Extent: 300pp
Publication: October 2001 Category: Biography
Key Note Biography of one of Ireland's great musicians - the blues guitarist, Cork-born Rory Gallagher
Description
This is the incredible story of the boy from Cork whose talent as a guitarist emerged at an early age. He began his musical career in the showband era, playing support for the likes of the Everly Brothers, the Animals and the Byrds, but turned his back on that world and founded the band Taste, with whom he toured Europe in 1968, gaining great acclaim - even John Lennon loved them! Touring in North America and Canada, they rubbed but broke up soon afterwards, as Rory's star outshone the others.
Rory recorded his first solo album in 1971. It was the gateway to over twenty years of recording, playing live and collaborations with the Fureys, the Davy Spillane Band, the Dubliners and many others.
The tragic death of Rory Gallagher in 1995 at the age of 47 robbed Ireland of one of its finest musicians, an artist whose development closely mirrored that of Irish music in general. At his funeral in Cork, the musical world - stars, fans, friends and colleagues - mourned one of the all-time greats.
Rory Gallagher was an innovative and gifted guitarist who laid the foundations for the development of Irish rock and blues. His achievements gained him admirers around the world.
Author Information
Jean-Noël Coghe, one of the premier journalists in France and Belgium, has spent many years accompanying musicians and groups on tour in Europe - stars such as Jimi Hendrix, the Yardbirds, the Animals, Status Quo and of course Rory Gallagher. He worked extensively with magazines such as Rock and Folk, before moving to radio and television. His previous publications include an account of Jimi Hendrix¹s time in Europe.

---
Note: The CD that came with the French version will not be included. I inquired about the possibility of buying separately. I've seen the book and although I couldn't read a word, it's loaded with great photos.
( Unfortunately the CD WILL NOT be available separately)
9/23/01
Dear fan of Rory Gallagher,
Le Castor Astral is not able to provide copies of the CD's separately from the book corresponding written by Jean-Noël Coghe. We can only propose to buy both of them for 27,44 euros. You have to write to the following address: Le Castor Atral, 52, rue des Grilles. 93500 PANTIN. FRANCE
Marie-Noëlle Grimaldi

---
ISBN: 1 85635 372 9
Price: IR£ 14.99 + postage
To order:
1. Mercier Bookshop, Cork, Ireland bookshop@mercier.ie
2. Irish Books & Media, USA irishbook@aol.com
3. Tower Books, Australia towerbks@zip.com.au
4. Any good bookstore
I hope that you will enjoy this publication.
Please check out the new look Mercier Press website - www.mercier.ie
Best wishes,
Eimear O'Herlihy
---
Blues-Rock Explosion "From the Allman Bros to the Yardbirds. Fascinating profiles of 42 group and solo artists who brought rock 'n' roll intensity to the blues." Old Goat Publishing July 2001 352 pages
A pretty nice 6 page writeup on Rory and Taste, plus lots of other bands that from the 60's.
The book is available through resellers, like Pepperland Music or through Old Goat Publishing .
---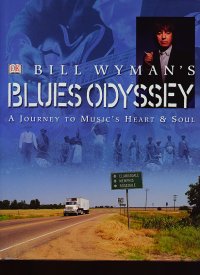 A terrific book by the Rolling Stones bass player, Bill Wyman, tracing the history of blues from the beginnings through the blues / rock era. Lots of great photos.
There are several mentions of Rory and Taste in the book, including a very positive one page write-up and a photo. "He had real integrity, plus a down-to-earth approach; and most of all, he loved the blues."
This book can be found anywhere.

---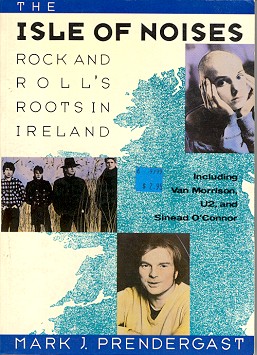 This book traces to development of Irish rock from folk, celtic, the showbands forward.
The Rory section is posted in the Articles section of RoryON!! as #85.
This book is out of print. Lots of luck finding it ....took me awhile

---
Irish Folk, Trad and Blues: A Secret History 11/04
by Colin Harper, Trevor Hodgett
This book contains chapters on Rory and a chapter on John Wilson,
along with some rare photos available from Amazon UK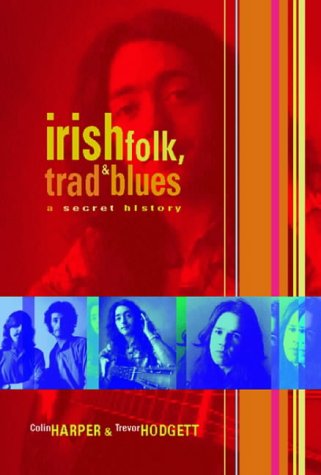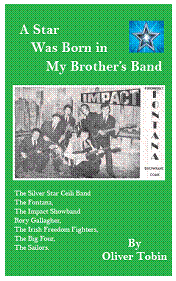 A Star was Born in My Brother's Band by Oliver Tobin
(click above)
Oliver Tobin recaps his years of playing with a very young Rory Gallagher as Rory made his entrance into the music world through the Fontana and Impact Showbands in Ireland.
Some nice memories from Oliver accompanied by some rare photos of a teenage Rory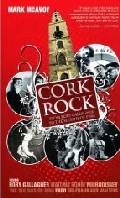 Cork Rock: From Rory Gallagher to the Sultans of Ping
by Mark McAvoy
McAvoy explores the history of Cork rock music from the early days of legendary guitarist Rory Gallagher in the 1960s, through the Finbarr Donnelly led punk era of the 1980s, to local indie legends The Frank And Walters and the irrepressible Sultans of Ping. Cork Rock explores the records, venues, personalities and culture that sprang up around rock music on Leeside. Delving deep into the stories behind seminal Cork acts such as Taste, Five Go Down To The Sea? and Microdisney, Cork Rock traces the careers of many of the city's most popular and talented musicians. Includes exclusive photographs and interviews with leading performers, managers, DJs, and promoters.

*NOTE: About 1/3 of the book involves Rory or has a Rory connection
Rory Gallagher His Life and Times
By
Marcus Connaughton
Rory Gallagher is a hero and icon of rock music. He inspired guitar players from The Edge to Johnny Marr, Slash to Gary Moore, Johnny Fean to Philip Donnelly, Declan Sinnott to Brian May. He toured incessantly and sold over 30 million albums worldwide. In 1963, at the age of fifteen, Rory bought his trademark Fender Stratocaster. He discovered the blues when pop magazines and radio were scarce in Ireland and later won the Melody Maker Guitarist of the Year in 1972, ahead of Eric Clapton, Jimmy Page and Jeff Beck. Acknowledged as one of the world's leading guitarists, he collaborated with his boyhood hero Muddy Waters, played with Jerry Lee Lewis, Albert King and Lonnie Donegan.
In this compelling biography, contemporaries, fellow musicians, film maker Tony Palmer and Taste drummer John Wilson tell stories about Rory from his meteoric rise in the late-1960s with Taste to his remarkable solo career. This is a compelling testament to the musical life of a shy and retiring working-class hero, distinguished by his check shirts and his astounding dexterity on acoustic and electric guitar - the guitarist and blues man who blazed a trail for others to follow.
Click here for a candid interview with author and Rory fan Marcus Connaughton
To order from Collins Press
Click here for more information

Back to main RoryON!! page