RoryArt
This section will include Rory related artworks
---
A piece of artwork done by Rory himself provided by Rudi Gerlach via Craig Stamm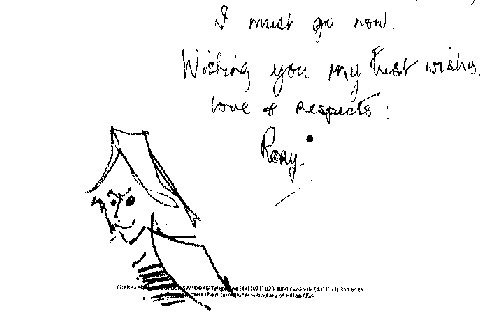 ---

This is a Pen & Ink drawing taken from the 1980 Karussel show.
Laura (lam56@webtv.net) has done a great job with the first piece of RoryArt.!!

---
PAINTINGS BY WALT PETERSON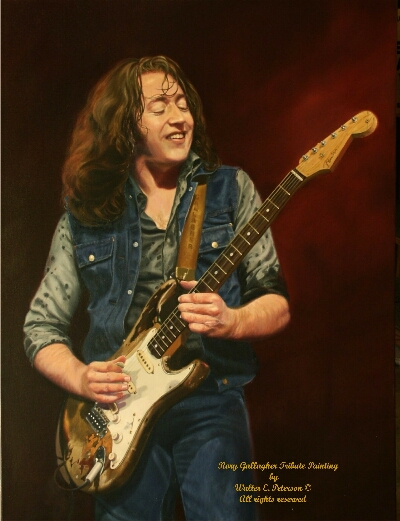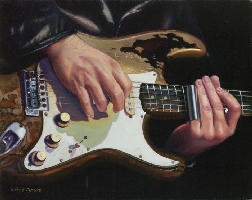 Hand of the Master
owned by Dwana Horner

---
| | |
| --- | --- |
| | These picture were scanned and modified by Keith Whalen using computer effects. |
This artwork was done by Phoebe Warner (12 years old).... a BIG Rory fan from Massachusetts.

This artwork was done by
Tommi Engel (19 years old)
from Germany
| | |
| --- | --- |
| | PhotoShop sketchworks by Tony Reddington from Galway |
By Ted de Grunt from the Netherlands sent by Danny Vlaspoel
of the Dutch Tribute band, Laundromat 1/2003
---
ARTWORKS BY EVI IVAN
from Germany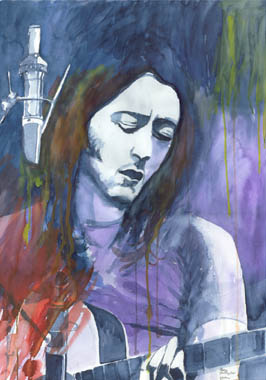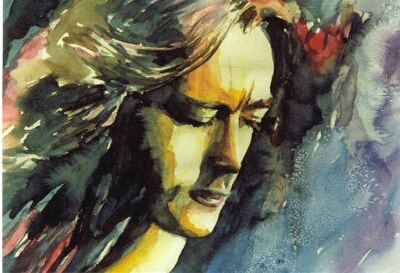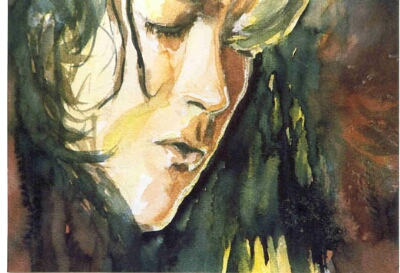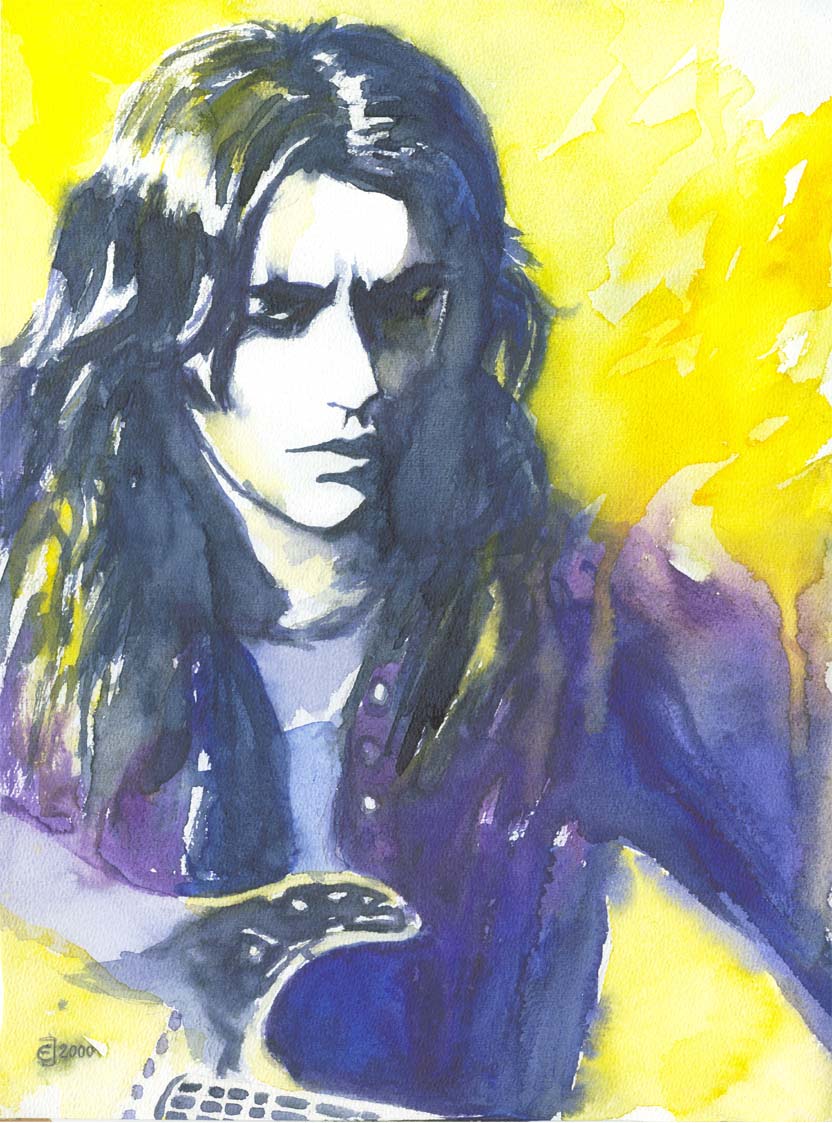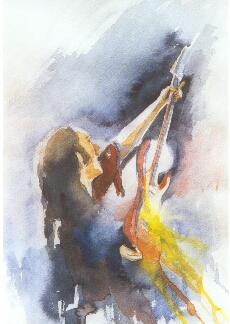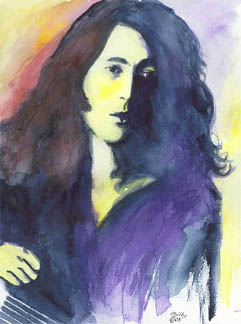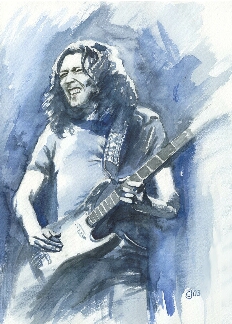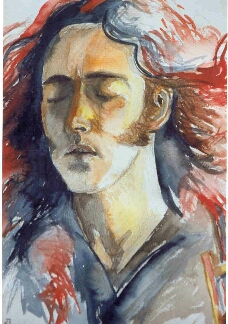 added 2004
ARTWORKS BY EVI IVAN

---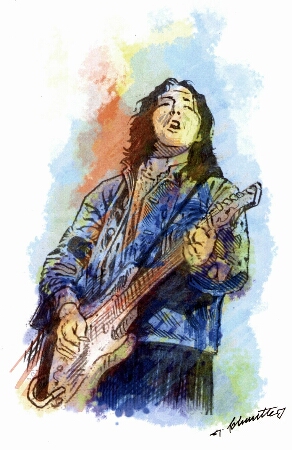 by George Schwitters from Germany
submitted by Joachim Matz
This piece was made using the computer, then modified by hand

---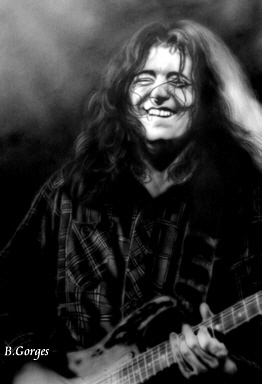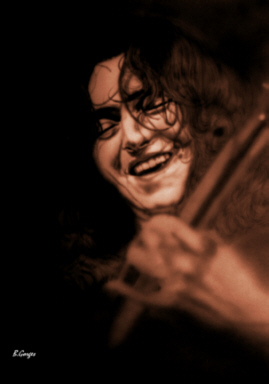 These nice pieces were done by Brigit Gorges, from Germany, using an airbrush. Interesting technique!!
To see more of Birgit's work (including another Rory painting), go to
http://www.musikerportraits.de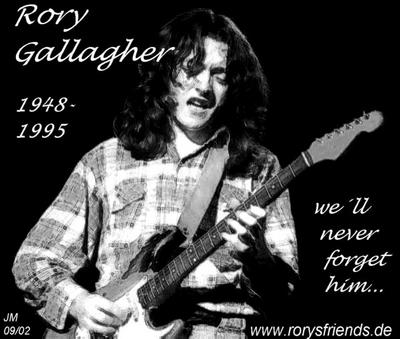 A Rory sticker created by Joachim Matz from Germany
Drawing by Unni Williams By Eleanor Mollett (via Cian Clarke)
(note: the lines through the pic represent guitar strings)






This is a photo taken by Charlie Gili at the Lone Star Cafe (NY) in June 1985. He used Photo Shop effects to create this interesting artwork




















Photo by Sistina Berlin of Brian Tambling of Stagestruck playing at Leeuwarden 2004.
She had NO idea of why the photo turned out as it did.
From a post she made to The Loop:


" hearing a song which "Jed Thomas "dedicated to Rory, i felt so sad - realized that Rory was not alive. But after i checked my photos at home, i found a pic which was really unique . can be it was a technical mistake ,can be it was inspiration - think it shows - Rorys spirit is alive everytime people come together and celebrate him and his music ."




7/21/04 Note: Danny Vlaspoel sent me a note and photos as fresh evidence that the image was actually Brian, rather than Jed




---














"Live in Cork"


by




Dwana Horner




Georgia, USA



a long time Rory fan



---


Computer modified images by Steve Murtagh
Northern Ireland



---

Software created image by Reiko Schnetzer 8/04



These artworks were done by Rosie Geisler from Germany. See more of Rosie's artworks on her webpage http://www.roswithageisler.de/




---


A ball point pen drawing done by Timo Franke, a 19 year old Rory Gallagher-fan from Germany.


---



This painting was done as a commissioned art work for a fan from Australia
by Leith O'Malley, himself a Rory fan.
His webpage tells the story of this painting, as well giving a bit of Rory history.
http://www.leithomalley.com/gallagher.html


---


This drawing was done by Manchester based artist, Terence Armstrong
sent to me by his son, Richard on 1/7/2010


---

2/13/11


This graphite drawing of Phil Lynott and Rory was done by Lindsay Wright, a professional artist from the UK




see

http://www.bigrockface.com/

and

http://greenfishesart.weebly.com/

for more of Lindsay's work.




Go to

http://greenfishesart.weebly.com/rory-gallagher--phil-lynott.html for step by step photos of how this drawing was done


---


Painting by Shaun Coffey (added 5/2011)


---




Painting by Cork artist,




Jim Mc Carthy

mrjimmccarthy@eircom.net


"I've attached a photo of an Oil Painting, I've done to honor the great Rory. I've named my piece

"Rory Gallagher Plays Tattood Lady".




It's on a canvas size 24"x18".I was inspired to paint Rory in a Trance like form, as he plays his famous 1961

battered Fender Stratocaster. In my composition, I've painted a larger microphone and mic-stand to give the

perspective of Rory stepping back from the front of the stage to enter a world of his own. I've also included

Marshall and Vox amps. The Marshall which had Tan coloured Leather, compaired to today's which are Black."




Painting of the Rory Statue in Ballyshannon by Ross Eccles
https://www.rosseccles.com/
sent in by Terry Carroll (5/2017)





Back to Main RoryON!! page