STAGESTRUCK

Dino has decided to cease publication of Stagestruck for financial and time reasons. Instead, he will devote his time to updating Tribute information on the Offical page and will be posting the back issues of Stagestruck as well

---

Stagestruck Issue #11 includes an exclusive interview with Gerry McAvoy. Dino did a 45 minute interview and touched on everything from how he first joined the Rory Gallagher Band right up until his last gig in New York.Great stuff!!

He also got another interview with Ronnie Drew once of Dubliners fame.Talked about Rory and their recording of Barley and Grape Rag. Also news of the official Rory Gallagher stamp which was issued in 2003 in Ireland


---

The pictures below were supplied by Dino. THANKS!!
Dave McHugh and Aftertaste
at Elmwood Hall, Belfast 6/98
Mark Feltham joins in on the harmonica Rory Monument in Cork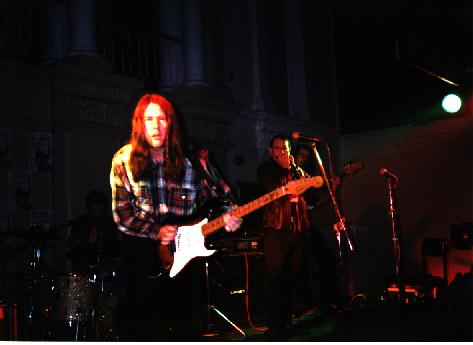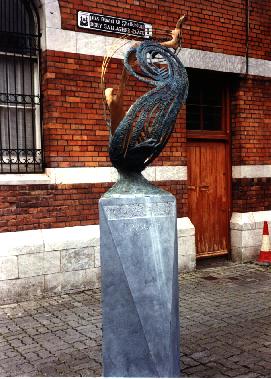 Dave McHugh at the Rory Bar The Meeting Place / The Rory Gallagher Bar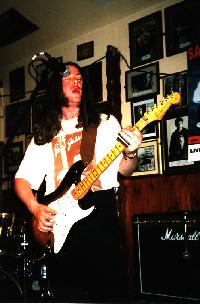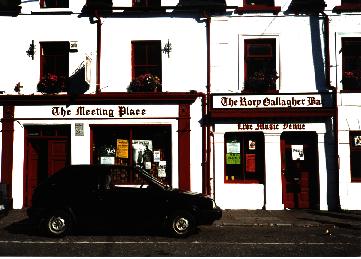 Stagestruck (#7)
This issue includes:
An interview with Donal focusing on the reissues,
the BBC Sessions and future plans
An interview with Tony Arnold, the technical ace in charge
of the remastering & remixing of the Rory catalog.
A two page section of photos from various Rory tributes.
Some articles, reviews and lots of other information
Stagestruck #8
from Dino
"I have a great interview with Lou Martin plus an exclusive photo of the new Rory signature series Stratocaster.There is also an opening letter fromDonal, plus a selection of the "fans choice" for a Rory Tribute album. All this and much more!!"
Stagestruck #9
The main vocus of the next issue (No9) are two in depth interviews that Donal has done.One was with the Donegal Democrat newspaper on the day the plaque was unveiled in Ballyshannon,at the Rock hospital.This interview tells how Rory's mother and father met and how they lived in Ballyshannon and then moved to Derry and Cork.Quite interesting and moving as this is the first time Donal has seen the actual delivery room(in The Rock hospital) that Rory was brought into the world.
The other is an interview with Donal, that Dino carried out. They spoke about the forthcoming acoustic album, Irish Tour '74 video / DVD, Isle of Wight video and other probable future releases.An interview with Australian guitarist Gwyn Ashton who has just recorded an album with Gerry McAvoy and Brendan O'Neill as his backing band, they play on the whole album and have recorded a version of Who's That Coming.
Dino also has a review of The Best of Taste CD which has just been remastered and sleeve notes compiled by Donal Gallagher.Review of the year from Tony Moore of the Rory Tribute Bar in Midleton.Plus a piece about the reformed Taste.
Stagestruck #10
This issue includes interviews with
-Barry Barnes dealing with the organization of the Dukinfield Tribute
-Tony Moore ( owner of the Rory Bar) concerning the opening of the Rory bar and the news that it is up for sale
-Donal Gallagher covering a lot of topics including the making of the IT74 DVD, the acoustic album and some future plans for Rory material.
plus plenty more